Camp Calvary 2016
June 20, 2016

-

August 12, 2016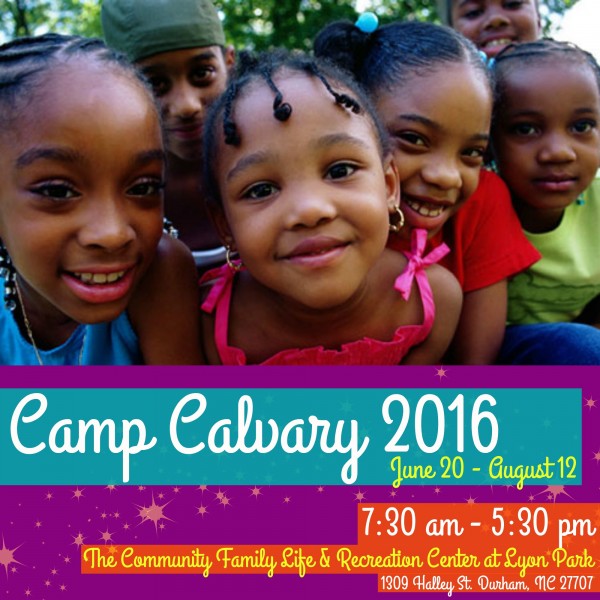 Each year Camp Calvary provides youth, ages five to 12, with a summer full of fun and academic enrichment!
Camp Calvary was designed as an alternative to summer programs that either offer limited educational opportunities or focus solely on recreational activities.  We will take the steps to create 21st Century learners; who are critical thinkers with high level thinking skills; learners who are not only critical thinkers but are able to serve as problem solvers and be technologically savvy.
Sign up for Camp Calvary Session One (June 20 – July 15) and/or Session Two (July 18 – August 12), and your student(s) will have the ability to:
Learn on an advanced level: Students are placed in the grade that they are promoted to in fall of the year.
Receive classroom lessons from experienced staff: Regular classroom teachers are hired to provide an academic enrichment focus.
Enjoy recreational activities: Students will have the opportunity to enjoy swimming, computer technology, bowling, arts and crafts, board games, library, movies, and skating — important dynamics to ensure that our campers physical bodies are strengthened as well promoting healthy lifestyles.
Take advantage of a full day of fun: Camp Calvary is held during the above-mentioned dates from 7:30 am to 5:30 pm, daily.
Our camp offers a variety of enrichment activities at a low cost, too! Fees below:
Registration (Non-Refundable):
One Child – $40.00
Two Children – $75.00
Three Children – $110.00
Weekly Tuition:
One Child – $100.00
Two Children – $180.00
Three Children – $275.00
Click here to print a CAMP CALVARY 2016 APPLICATION. For more information, please contact Ms. Rebecca Oats at 919.536.4201 or via email at executivedirector@thewecf.org.