Our community. Our center.
Welcome to the Community Family Life and Recreation Center at Lyon Park! We invite you to take part in our many activities.
Our center was built a century ago as a school for African American children in Durham's West End neighborhood. Reborn and revitalized through the West End Community Foundation, Inc., it now offers a modern gym, auditorium, computer lab, meeting rooms and programs ranging from summer camps to a health clinic.
Come visit us. Bring your kids. Bring your neighbor. Play basketball. Dance in our studio. Organize a party. Sign up for our e-newsletter and text messages. Explore our social media.
We're your center for your community. We look forward to seeing you soon.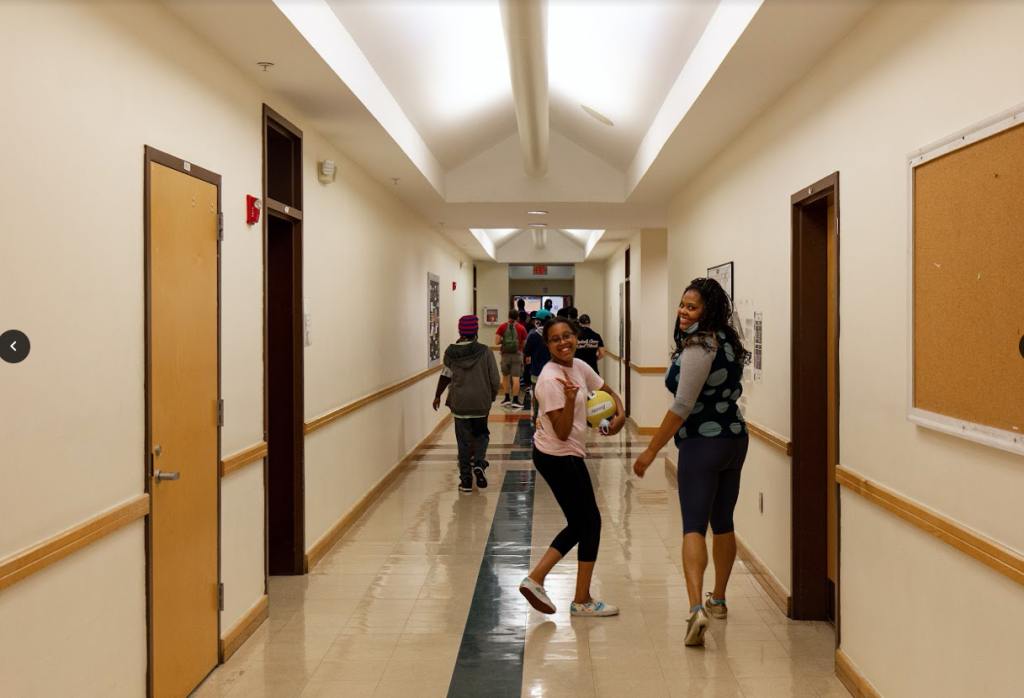 The Center will close at 5:00 p.m. on Thursday, January 20th, and all day Friday, January 21st, and Saturday, January 22nd due to the threat of inclement weather. Please stay safe!!