---
Wangs & Laughs–Thursday, September 21, 2023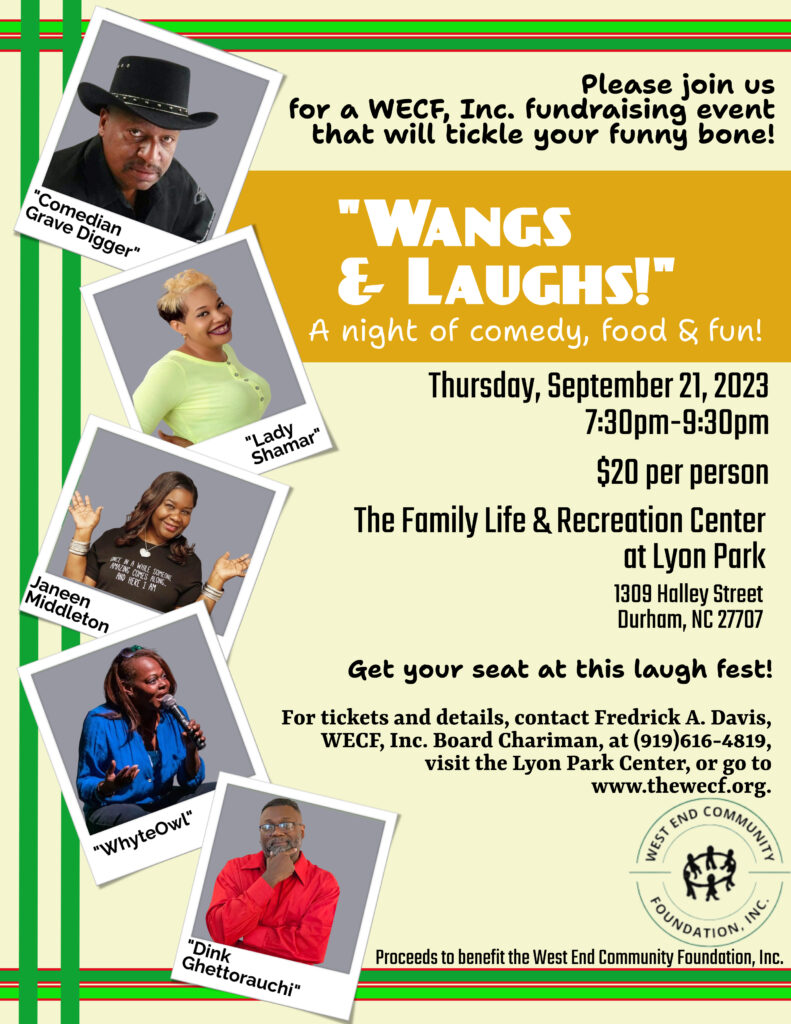 WECF's Annual Fall Fundraiser: Jazz on the West End–Friday, October 6, 2023
---
Line Dance Fundraiser: Breast Cancer Awareness Month–Saturday, October 7th at 11 a.m.
Elders of the West End
A portrait series by Jamaica Gilmer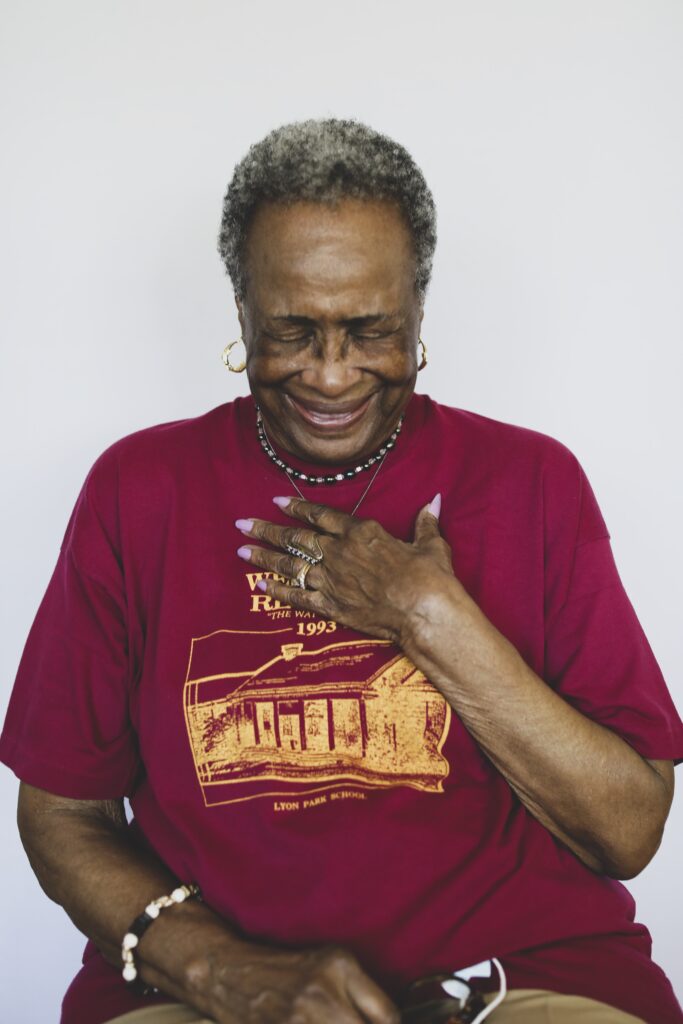 The Elders of the West End portrait series gives viewers a glimpse of the beloved peace found at the feet of community storytellers. In celebration of the Lyon Park School's centennial, this series centers the reflections, hope, and wisdom of Black elders amid the covid-19 pandemic.
This series is presented by the West End Community Foundation, Inc. in collaboration with the Duke Office of Durham & Community Affairs and Duke Arts. Graphic design by Winnie Okwakol.
The exhibit is permanent. Visitors are now welcome to visit the exhibit at any time. Specialized tours have ended.
Community Family Life & Recreation Center at Lyon Park
1309 Halley Street, Durham, NC 27707
Phone: (919) 536-4200
Email: info@thewecf.org