24th Annual George C. Smith Golf Tournament
Thank you to all who attended and/or supported our golf tournament. It was a success despite the weather. We hope you can join us next year!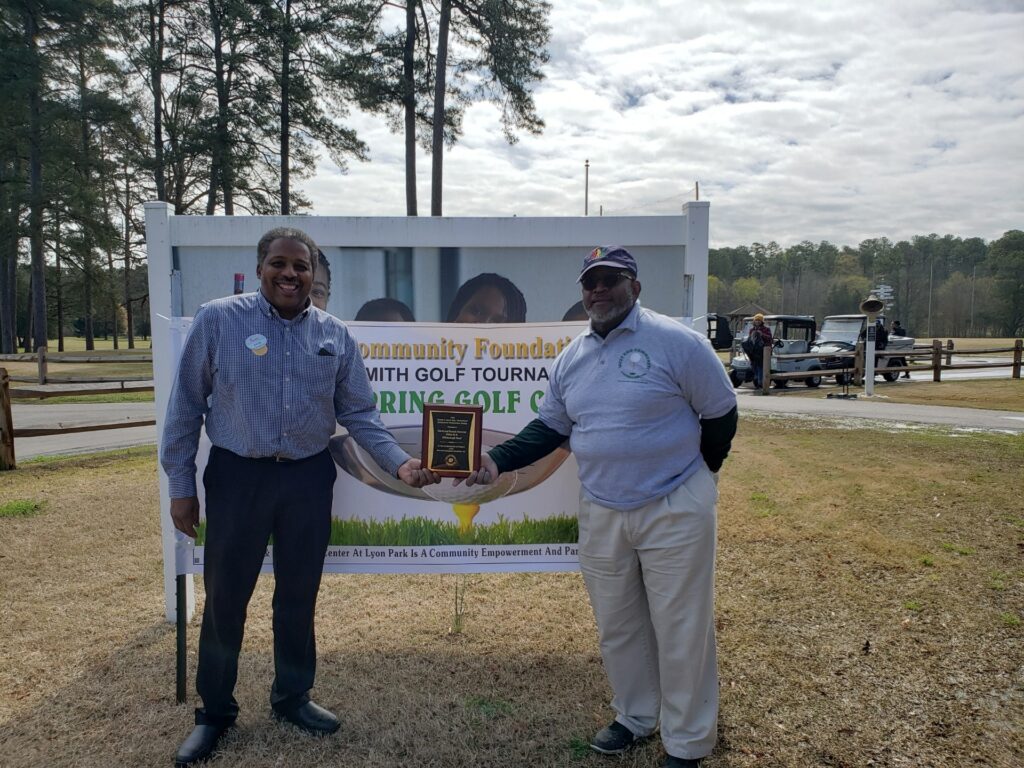 Thank you to our sponsors for making this year's tournament a success!
Families and Communities Rising–Platinum Sponsor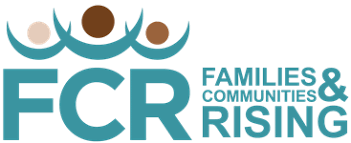 Cate Services—Platinum Sponsor

Samuel Pierce–Gold Sponsor

First Calvary Baptist Church–Silver Sponsor

M&F Bank–Silver Sponsor

Brandt Smith–Bronze Sponsor
Camp Calvary 2023
Camp Calvary is an academic-centered and co-ed day camp offered by the West End Community Foundation, Inc., which enhances the spiritual, academic, and social development of youth rising in grades K-8. This summer's theme is Full S.T.E.A.M. Ahead: Exploring the World of Science, Technology, Art, and Math. We are also doing something new, we have added a middle school academy. To ensure your child has a slot for camp, please complete the application here or stop by the center for a copy. We look forward to serving you and your child this summer!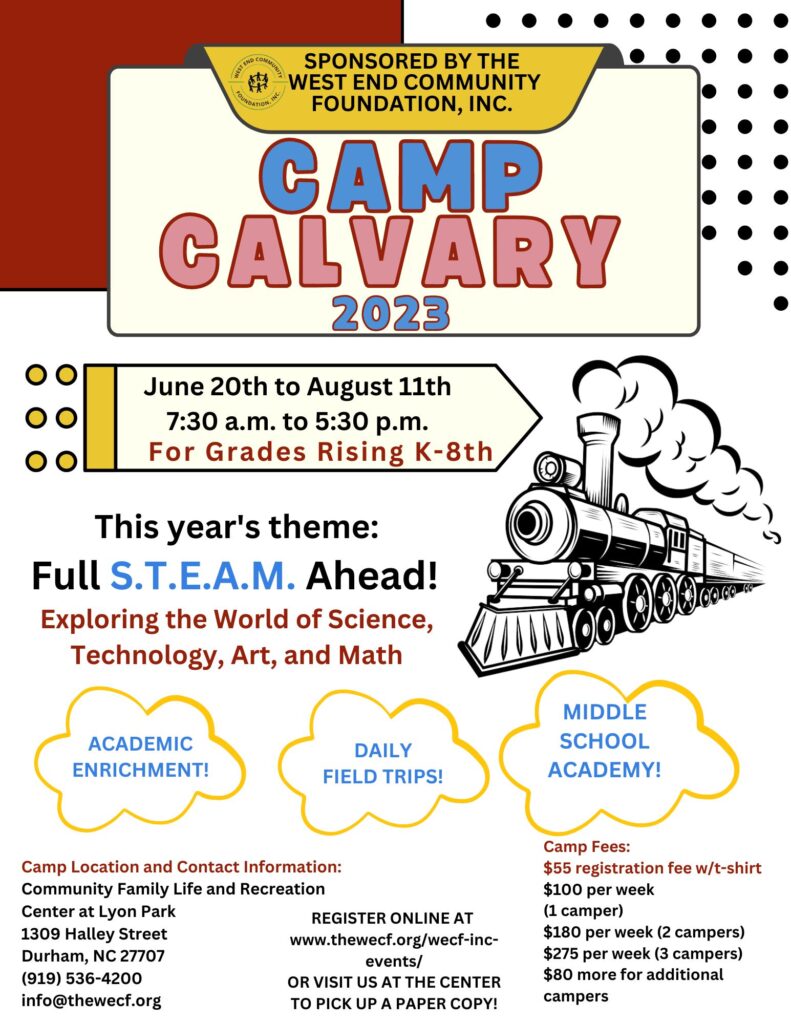 ---
Elders of the West End
A portrait series by Jamaica Gilmer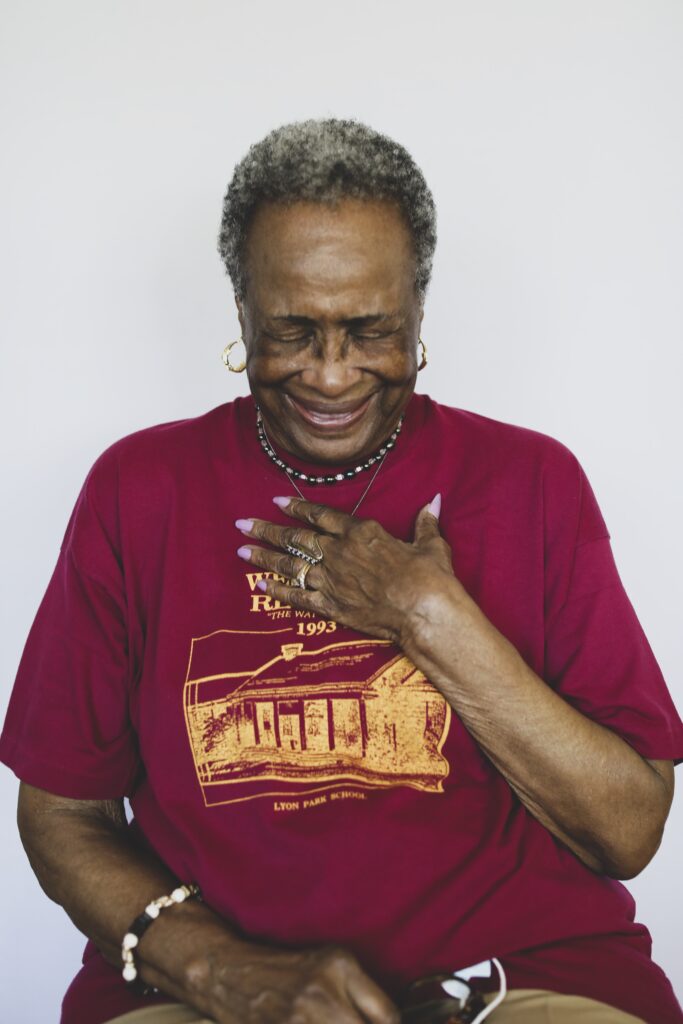 The Elders of the West End portrait series gives viewers a glimpse of the beloved peace found at the feet of community storytellers. In celebration of the Lyon Park School's centennial, this series centers the reflections, hope, and wisdom of Black elders amid the covid-19 pandemic.
This series is presented by the West End Community Foundation, Inc. in collaboration with the Duke Office of Durham & Community Affairs and Duke Arts. Graphic design by Winnie Okwakol.
The exhibit is permanent. Visitors are now welcome to visit the exhibit at any time. Specialized tours have ended.
Community Family Life & Recreation Center at Lyon Park
1309 Halley Street, Durham, NC 27707
Phone: (919) 536-4200
Email: info@thewecf.org