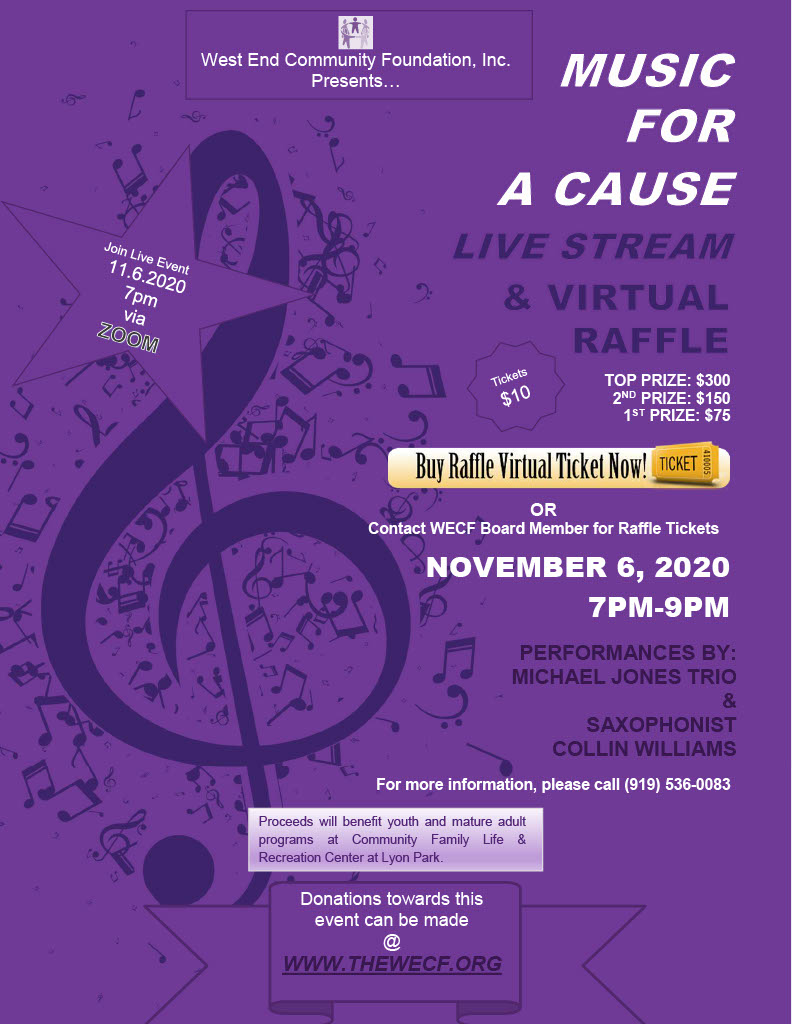 Please show your support for the West End Community Foundation, Inc.'s fall fundraiser, Music for a Cause Virtual Concert and Raffle. Proceeds from this event will help fund youth and mature adult programs at the Community Family Life & Recreation Center at Lyon Park.  Please join us on November 6, 2020, from 7 pm-9 pm for live jazz music and a virtual raffle.  Prizes include:
1st Place: $300
2nd Place: $150
3rd Place: $75.
You don't want to miss this fun-filled night so don't forget to stop by our Fundraiser/Donation Page to get your virtual raffle ticket for $10 or contact a board member to purchase your ticket!
Click here to join the Zoom event on November 6th!!
**When purchasing raffle tickets on the Fundraiser/Donation Page via the PayPal or Credit Card link please designate the number of raffle tickets you are purchasing on the note/memo line before submitting your donation.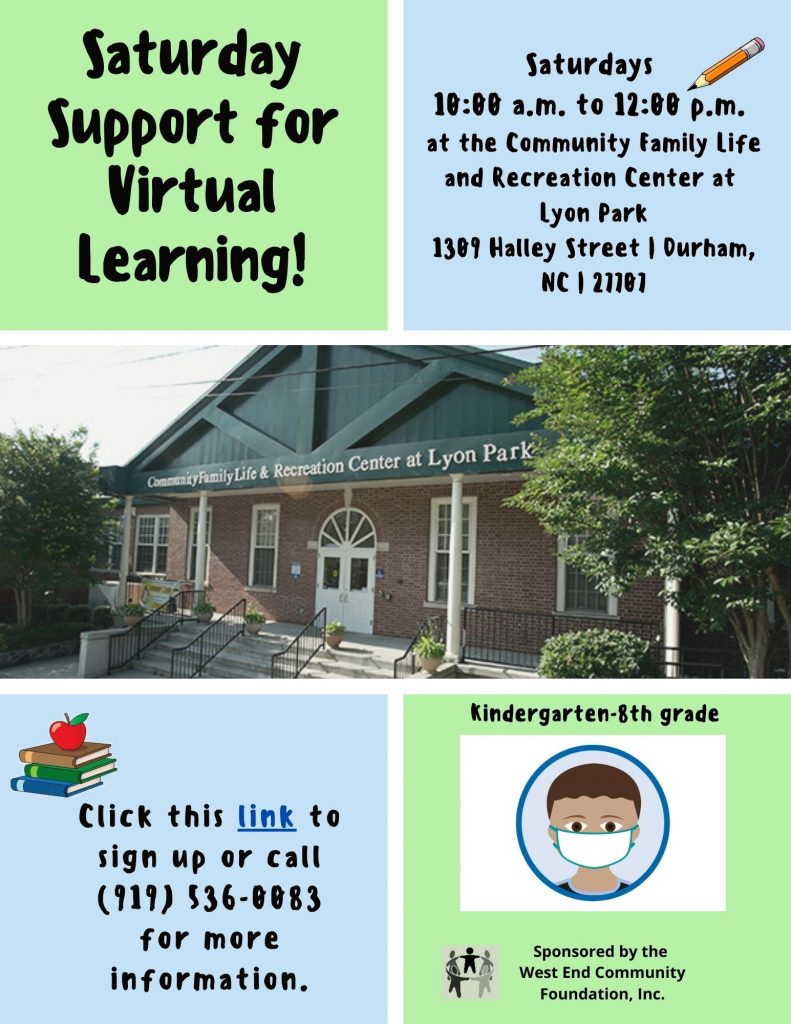 The Saturday Support Program is designed to give your child a "break" from the virtual world and participate in hands-on activities to help them understand what was taught during the school day. We will have workbooks and other materials to assist them. Masks are required!  Click this link to sign up now!