The Community Family Life & Recreation Center at Lyon Park is home to a number of programs for children and adults of all ages! Take a look at some of the resources offered below: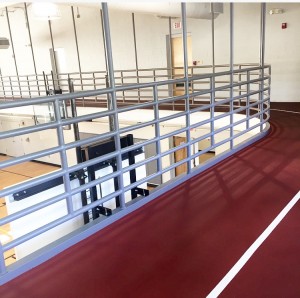 Open Track for Walking: The indoor walking track is available to the public for free during the normal opening hours of The Center. For access, see the front desk attendant on duty.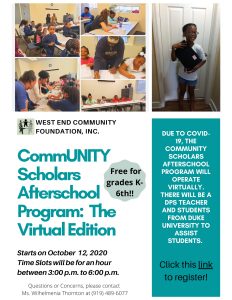 CommUNITY Scholars After-school Tutorial Program: This program partners with tutors (comprised of students and program staff) from Duke University to provide tutoring in reading and math, as well as homework assistance for K-6 students.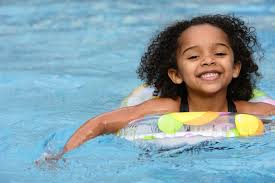 Camp Calvary:  A two-session summer camp designed to expose its campers to academic enrichment and recreational activities. The campers are guided through weekly lessons relating to self-development such as hygiene, etiquette, etc. as well as leadership development such as public speaking, community service, and social skills. Campers participate in recreational activities each day such as bowling, swimming, and rock climbing.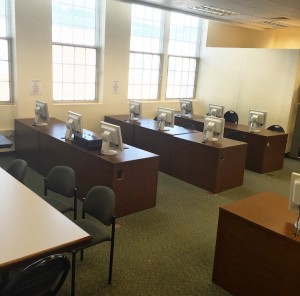 West End Community Foundation Computer Lab: Free and open to the public, the lab consists of over 15 Windows computers, available for accessing the Internet, as well as other applications. Printing is free for users who bring their own paper. See the front desk attendant on duty for entry.  THE COMPUTER LAB IS CURRENTLY CLOSED TO THE PUBLIC.
Project F.I.N.E.:  Each Saturday (September to May–DPS Traditional Calendar).  Project F.I.N.E. provides free tutoring for all students of all levels (Kindergarten-College).  For more information, please feel free to call (919) 536-4200.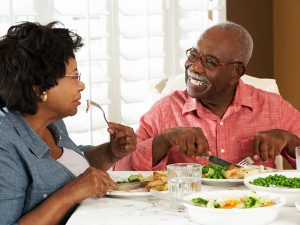 West End Community Foundation Mature Adult  Programs: Whether you enjoy playing games, arts and crafts, watching movies, potlucks, or just spending time together, this is the program for you! Join new and old friends for a variety of activities and opportunities to socialize! Some programs are also provided in partnership with Durham Parks and Recreation. For more information, click here to contact the WECF, Inc. Executive Director, via email. 
Durham Community Recreation League: The West End Community Foundation is a proud sponsor of The Durham Community Recreation League. The games are played throughout the city at different locations. For more information, click here.
THE SEASON STARTS BACK IN WINTER 2021!!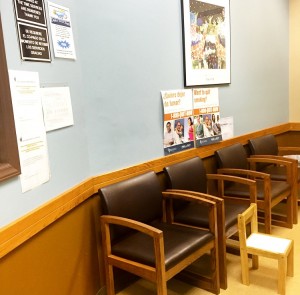 The Lyon Park Clinic: The Lyon Park Clinic, a joint program of Lincoln Community Health Center and Duke Community Health, was designed with the help of multiple community members to meet the health needs of residents in the South Central Durham community.
General medical care and specialty services include:
Employment exams and sports physicals.
Preventive testing and counseling
Well-baby checkups
Hearing, vision, dental, and nutrition screenings
Appointments for acute illnesses
Routine immunizations
Lab testing
General health education
Mental health assessment
Management of chronic health conditions
Referrals to specialists
For more information, or to schedule an appointment, call (919) 536-4205 CURRENTLY OPEN TO CLIENTS WHO HAVE AN APPOINTMENT ONLY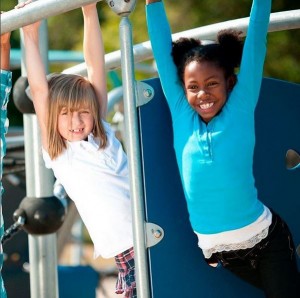 Durham Parks and Recreation Programs: Durham Parks and Recreation (DPR) hosts a variety of programs and activities throughout the year for all ages. Click here to see a list of upcoming events open to the public this month.
Discover Afterschool Program (Program for Youth Ages 13-21):
This exciting program provides children with disabilities a special environment for learning and growing by providing opportunities to utilize existing skills and develop new ones. Traditional after-school activities are provided, including arts, games, sports, and educational activities. DPR provides a 1:3 staff to participant ratio. Children needing 1:1 support require a family-provided care provider.
Explore Afterschool Program (Program for Youth Ages 13-21): This program provides an alternative to inclusion, which promotes the development of life skills through group activities and exposure to diverse athletic, creative, and educational experiences. If you believe inclusion is not the best option for your child, or he/she is older than 17, Explore is a great option.
Programs for Adults (Ages 55 and up)
Arts and Crafts: Interested in tapping into your creative side? This arts and crafts program provides the opportunity, through guided instruction. No experience is necessary. Your only expense your supplies.
Chair Exercise: This group exercise program will improve your overall health and fitness. All classes are taught to music. Participants are encouraged to wear loose-fitted, athletic-type apparel.
Gospel Movement: Do you enjoy gospel music? Do you enjoy moving your body? Have fun as we create physical movement inspired by gospel music. Participants are encouraged to wear comfortable, loose clothing and bring a bottle of water.
Mature Adult Outings: Do you enjoy spending time with friends and making new ones? Participate in a local trip with DPR. Each month, we travel to the bowling alley, movies, special activities at centers, and much more. Join this group and share your favorite local activity to attend as a group!
Walking Program: Want to live longer and reduce fat gain, cancer risks, heart disease, and diabetes? Do that plus get a free t-shirt! Join DPR and other mature adults who are walking towards a better life.
For more information, click here to contact Deirtra Spellman, DPR Site Director, via email.