The Community Family Life & Recreation Center at Lyon Park is home to many programs for children and adults — health care, recreation, tutoring, and more. Here are some of the resources it offers; visit our Tenants page for additional information about center activities:
Free Tax Preparation Program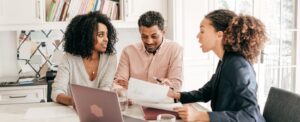 The tax program takes place every Saturday from 8:30 a.m. to 1:00 p.m. (January 28th to April 15th, 2023). Make sure to get your spot in line. Tax assistance will be provided by Reinvestment Partners and is on a first-come, first-serve basis.  Call (919) 667-1000 for questions or more information.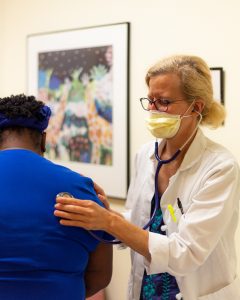 Lyon Park Clinic (Health)
The Lyon Park Clinic was designed with the help of multiple community members to meet the health needs of residents in the South Central Durham community. It is a joint program of Lincoln Community Health Center and Duke Medicine's Division of Community Health.
The clinic's services include:
General medical care

Appointments for acute illnesses

Well-baby checkups

Referrals to specialists

Lab testing

Management of chronic health conditions

Mental health assessment

Preventive testing and counseling

Hearing, vision, dental and nutrition screenings

Routine immunizations

Employment exams and sports physicals

General health education
For more information, or to schedule an appointment, call (919) 536-4205
The clinic is open during the COVID-19 pandemic only to clients who have an appointment.
Academic Tutoring
The center offers two free tutoring programs for local students:
After-school tutoring for K-7 students is available from the CommUNITY Scholars After-school Program. The students form partnerships with tutors and staff who provide tutoring in reading and math and assistance with homework.  The afterschool program is onsite this school year. Contact Ms. Wilhelmenia Thornton at (919) 536-4220, at communityscholars@yahoo.com.
Saturday tutoring is available from Project FINE during the school year, from September through May. Students of all levels, from kindergarten through college, can participate. For information, call (919) 536-4200 or send a message to elnorashields@aol.com.  No registration is needed, just show up!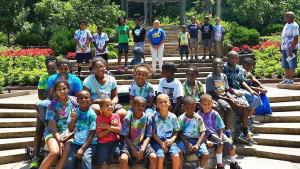 Summer Camp
Camp Calvary provides summer campers with academic enrichment and recreational activities. It has two 4-5 week sessions from June to August. Campers are guided through weekly lessons that emphasize self-development — hygiene, etiquette, etc. — and leadership development such as public speaking, community service, and social skills. The campers also participate every day in recreational activities such as bowling, swimming, and rock climbing.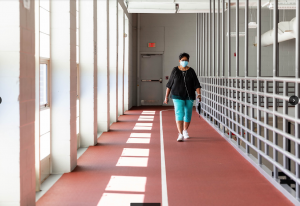 Recreation & Walking Track
WECF Outreach Athletic League
WECF is a proud sponsor of the WECF Outreach Athletic League, which offers a wide variety of sports programs and activities for all ages —basketball and much more. For information and registration, call (919) 536-4200 or email info@thewecf.org.
Durham Parks & Recreation
DPR offers many recreational opportunities across Durham. Visit it online or come speak with its staff in our center to learn about local swimming pools, fitness facilities, environmental education, teen programs, and offerings for people with disabilities. Contact Deirtra Spellman at (919) 560-4288, ext. 27236. E-mail: deirtra.spellman@DurhamNC.gov.
Walking Track
Our indoor walking track is available to the public for free during the center's normal hours. Ask the Front desk attendant for information or call (919) 536-4200.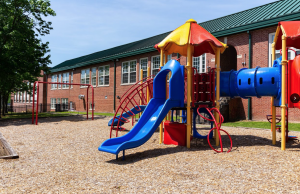 Outdoor Playground
Young children are welcome to enjoy the colorful playground equipment outside our building.
Community Garden Boxes
We have three beautifully built garden boxes located outside the center's courtyard.  The garden boxes can be used by the tenants of WECF as well as the community.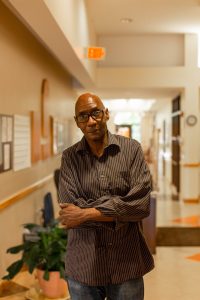 Older Adults
Are you or someone you know age 55 or older? Check out these great free programs at the center. The mature adult activities are put on in collaboration with Durham Parks and Recreation.  Contact Dosali Reed-Bandele, WECF executive director, (919) 536-4201, executivedirector@thewecf.org or DPR site director, Deirtra Spellman, (919) 560-4288, ext. 27236; deirtra.spellman@DurhamNC.gov.
Arts and Crafts: Tap into your creative side. This arts and crafts program offers guided instruction. No experience is necessary.
Chair Exercise: Improve your overall health and fitness with this group exercise program. All classes are taught to music. Participants are encouraged to wear loose-fitting, athletic-type apparel.
Cooking Demos: Learn how to cook healthy and delicious meals, then sample the meals made during the demonstrations.
Movie Matinee:  Come watch movies of your choice with theater-style snacks. Every 2nd Wednesday of the month.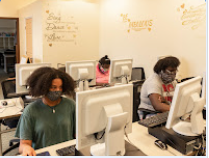 Computer Lab
The center's computer lab has 15 Windows computers, free and open to the public. All are connected to the Internet and have other applications. Printing is free for users who bring their own paper. See the Front desk attendant for entry. (Closed from February to April for tax season)