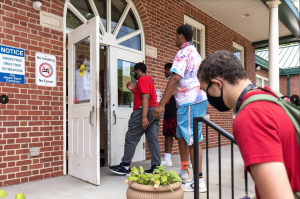 If you share our commitment to social justice and helping others, and want to honor the rich historical and cultural legacy of our community, we invite you to make an online donation to WECF, which is a 501(c)(3) nonprofit organization. Please click below to donate via PayPal.
Some examples of how your donation will help change lives:
A $50 donation can provide healthy snacks and supplies for our Project FINE Saturday Tutorial Program.

A $65 donation can cover the expenses for one child in our CommUNITY Scholars after-school program.

A $100 donation can send a neighborhood youth to Camp Calvary for one week.
---