MENTAL HEALTH SERVICES:
COVID-19 RESOURCES:
Check out this link for COVID-19 Resources and Volunteering Opportunities.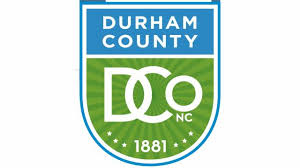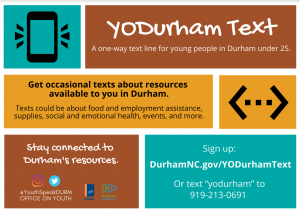 YODurham Textline for Youth
The Office on Youth has created a one-way text line for young people in Durham. The YODurham Text Line is a resource-sharing tool for young people in Durham under 25 years old. Young people can sign up for the text service and receive weekly updates about the resources and opportunities available to them. Texts will be in English and Spanish, and will include a phone number in case help is needed to navigate any of the resources shared. Young people can sign up on our website at https://DurhamNC.gov/YODurhamText. Those without web access can text "yodurham" to 919-213-0691.